Pour DC, l'année 2021 commencera par une vision du futur…Future State !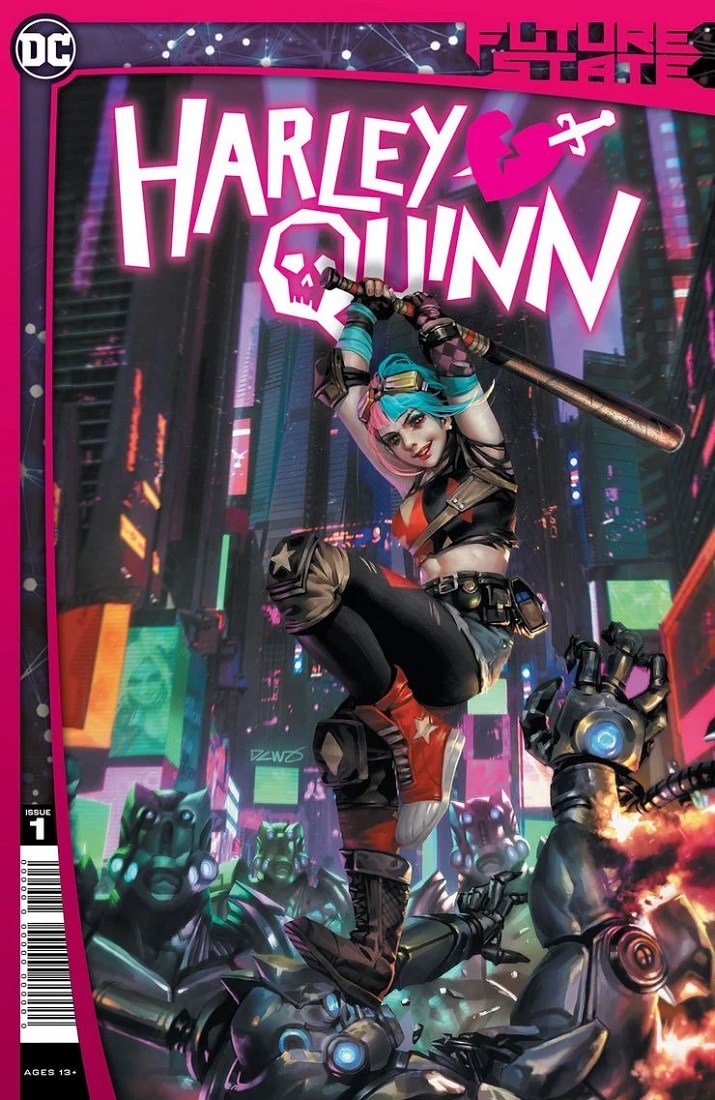 Future State: Harley Quinn

#1

(Jan 5)

by Stephanie Phillips and Simone Di Meo

In a bold move that rocks Gotham City, the Magistrate has imprisoned Harley Quinn! The villain - once known as the Scarecrow, now a pawn of the Magistrate - taps into Harley's knowledge of Gotham's villains and the Black Mask Gang for his own dark purposes. Crane and his bosses think they have Harley Quinn defeated and her spirit broken, but they are sorely mistaken— and Harley will have her revenge. Written by rising star writer Stephanie Phillips and drawn by fan-favorite artist Simone Di Meo, the next era of Harley Quinn begins here!