À partir de décembre 2018, Marvel débutera la publication de Star Wars : Age of…, un projet qui consiste en une suite de one-shots regroupés en trois sections centrées sur les périodes principales de la chronologie de la Saga des Etoiles.
La scénariste Jody Houser (Rogue One, Thrawn…) ouvrira le bal avec Star Wars : Age of Republic, qui sera composé de 8 numéros publiés à un rythme bimensuel, en alternant une histoire sur un héros et une histoire sur un vilain. Dans l'ordre : Qui-Gon Jin, Dark Maul, Obi-Wan Kenobi, Jango Fett, Anakin Sywalker, Dooku, Padmé Amidala et le général Grievous.
Les dessinateurs n'ont pas encore été révélés, à l'exception de l'épisode sur Dark Maul confié à Luke Ross (qui retrouve donc le personnage après la mini-série écrite par Cullen Bunn).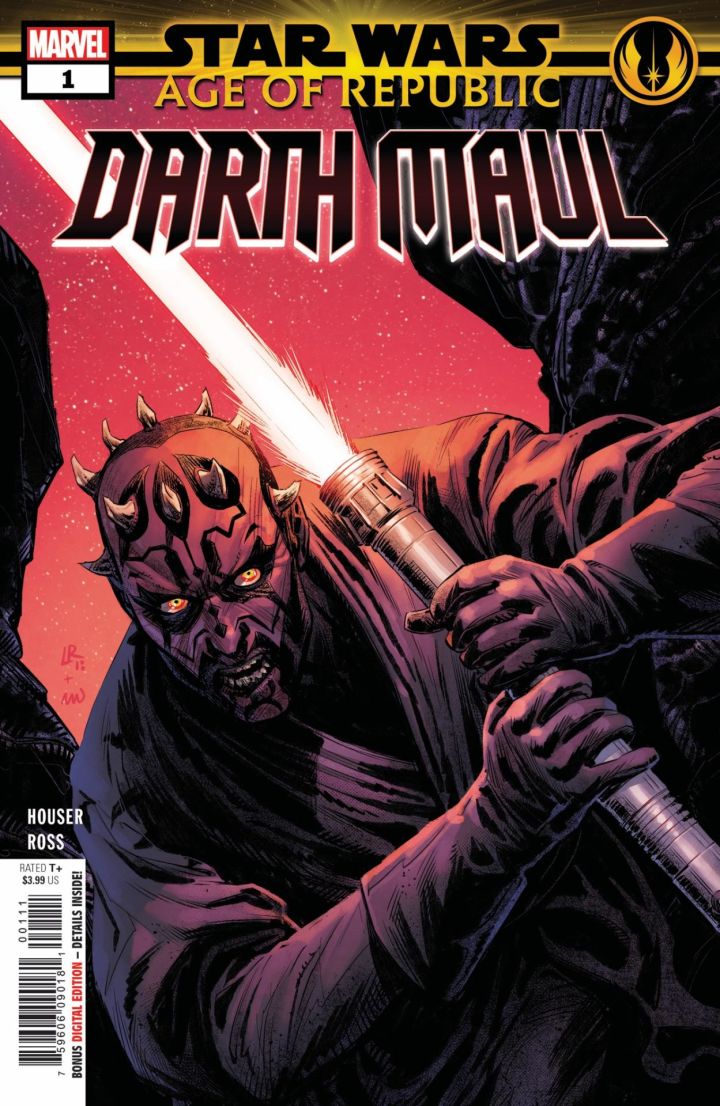 Après Star Wars : Age of Republic, il y aura Star Wars : Age of Rebellion par Greg Pak (Incredible Hulk) et Star Wars : Age of Resistance par Tom Taylor (X-Men Red).
Source : www.starwars.com