Can a tiny mouse save a mighty lion… from alien invaders? Thunder the Lion is leading a resistance group to fight the fierce Zurg who occupy Earth. Daisy the Mouse rushes to join the cause only to be laughed out by the lion and his soldiers. But when Thunder is taken prisoner, it's up to Daisy to rescue him. Can Daisy and Thunder team up to drive back the extraterrestrial threat once and for all? In this Far Out Fables adventure, Aesop's The Lion and the Mouse receives a playful, modern twist. Experience a classic fable like never before in this full-color graphic novel retelling for kids!
ISBN : 978-1-4965-5426-0
Pages : 40
Série : Far Out Fables
Prix : 4,95 $
Et une image pour attirer Blacki :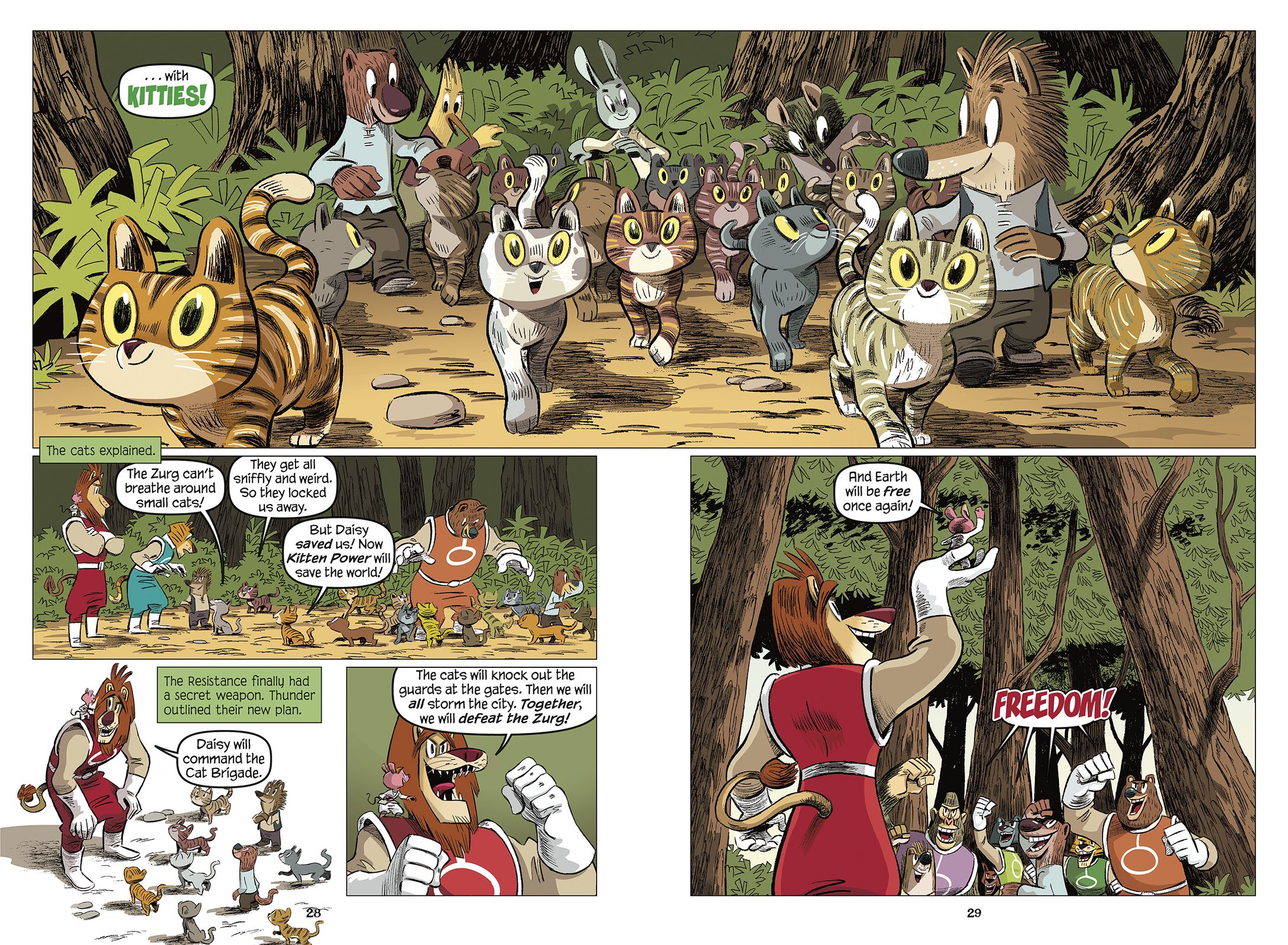 La série « Far-out fables » comporte d'autres titres, comme Le garçon qui criait « Au vampire ! », Le vilain petit dino ou encore la bataille robotique du lièvre dangereux et de la méga-tortue.
Tori.