Mieux qu'une victoire en coupe du monde.
Le tournage de The Nevers, la nouvelle série de Joss Whedon, vient de débuter. Le créateur de Buffy retrouve pour l'occasion des collaborateurs réguliers comme Jane Espenson (Buffy, Dollhouse…) et Doug Petrie (Buffy, Angel…).
L'actrice principale de cette série centrée sur un groupe de femmes de l'époque victorienne dotées de capacités extraordinaires est Laura Donnelly (Outlander).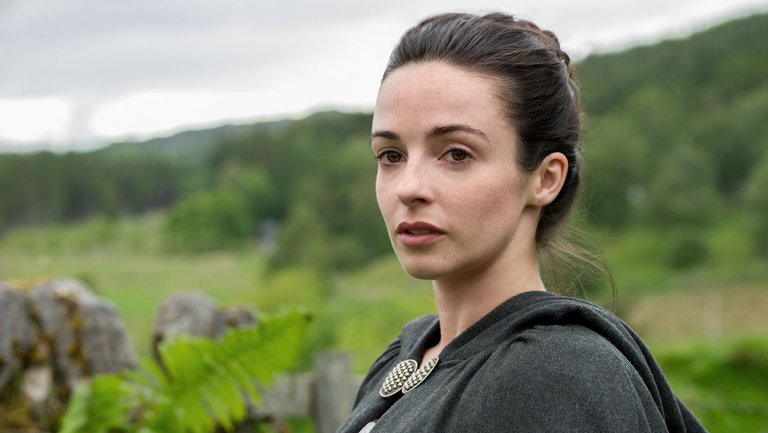 Joss Whedon :
"I honestly couldn't be more excited. The Nevers is maybe the most ambitious narrative I've created, and I can't imagine a better home for it than HBO. Not only are they the masters of cinematic long-form, but their instant understanding of my odd, intimate epic was as emotional as it was incisive. It's been too long since I created an entirely new fictional world, and the HBO team offer not just scope and experience, not just 'prestige,' but a passionate collaboration. I could go on, but – I'm impatiently grateful to say – I have work to do."
Ah bon ? Elle ne m'a pas marqué, tiens !
En voilà une bonne nouvelle !
Je ne regarde pas Outlander, mais d'après sa filmo, Laura Donnelly a joué le personnage de Jenny Fraser dans 8 épisodes sur les 3 premières saisons.
Ah oui, la frangine du rouquin !
Olivia Williams, James Norton, Tom Riley, Ann Skelly, Ben Chaplin, Pip Torrens et Nick Frost (entre autres) font partie de la distribution de The Nevers.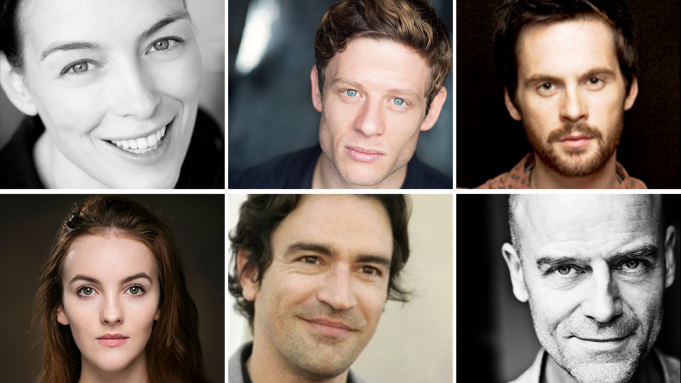 HBO is rounding out cast for The Nevers , its straight-to-series drama from the Buffy the Vampire Slayer creator and The Avengers writer/director Joss Whedon. Joining lead Laura Donnelly are Olivia Williams ( Miss Austen Regrets ), James Norton ( Grantchester) , Tom Riley ( Dark Heart) , Ann Skelly ( Death and Nightingales ), Ben Chaplin ( The Children Act), Pip Torrens (The Crown) , Zackary Momoh ( Seven Seconds), Amy Manson (Torchwood ), Nick Frost ( Fighting With My Family ), Rochelle Neil ( Death in Paradise), Eleanor Tomlinson (Poldark) and Denis O'Hare ( This Is Us) .
P'tain…
L'attente va être longue.
Après deux ans de travail, Joss Whedon a quitté la série The Nevers. La diffusion est toujours prévue pour l'été 2021.
This year of unprecedented challenges has impacted my life and perspective in ways I could never have imagined, and while developing and producing the Nevers has been a joyful experience, I realize that the level of commitment required moving forward, combined with the physical challenges of making such a huge show during a global pandemic, is more than I can handle without the work beginning to suffer. I am genuinely exhausted and am stepping back to martial my energy towards my own life, which is also at the brink of exciting change. I am deeply proud of the work we have done; I'm grateful to all my extraordinary cast and collaborators, and to HBO for the opportunity to shape yet another strange world. The Nevers is a true labor of love, but after two plus years of labor, love is about all I have to offer. It will never fade."
Et bien entendu, Ray « Cyborg » Fisher ne croit pas à cette déclaration et est persuadé que ce départ est lié à ses plaintes concernant le comportement de Whedon sur Justice League.
I have no intention of allowing Joss Whedon to use the old Hollywood tactic of "exiting", "stepping down", or "walking away" to cover for his terrible behavior.

WarnerMedia's JL investigation has been in full swing for over 3 weeks now.

This is undoubtedly a result of it.
Ca s'appelle du harcèlement ça, aussi.
C'est quoi cette enquête ?
Tu n'as pas suivi ?
Ray Fisher a évoqué de nombreux abus dont Joss Whedon se serait rendu coupable sur le tournage de Justice League. Fisher s'en est publiquement plaint, et a poussé jusqu'à obtenir une « enquête interne » de Warner, en visant également Geoff Johns, notamment.
L'enquête interne n'a rien donné, mais Ray Fisher conteste le résultat et multiplie les attaques contre Whedon et Warner depuis.
Une des plus récentes attaques mettait en avant que Whedon aurait « blanchi » la peau d'acteurs noirs de Justice League, a priori par racisme.
J'ai vu plusieurs retours indiquer que ce « blanchiment » était un procédé courant en post-production, pour équilibrer les couleurs à l'écran, sans donc volonté xénophobe.
Une réponse avait été donnée sur ce sujet :
The individual who offered this statement acknowledged that this was just something that he had heard from someone else and accepted as truth, when in fact simple research would prove that it was false. As is standard on almost all films, there were numerous people involved with mixing the final product, including the editor, special effects person, composer, etc. with the senior colorist responsible for the final version's tone, colors, and mood. This process was further complicated on this project by the fact that Zack shot on film, while Joss shot on digital, which required the team, led by the same senior colorist who has worked on previous films for Zach, to reconcile the two.
En fait, j'avais suivi, mais j'en étais resté au fait que « l'enquête » semblait plus officieuse qu'officielle. Et que Momoa soutenait Fisher.
Je ne sais pas ce qu'a fait Whedon - la xénophobie, je n'y crois pas une seconde… ses créations parlent pour lui, comme sa volonté de développer une Tueuse afro (même si le tollé des débiles profonds du net semble avoir provoqué la mise en stand-by du projet) - mais s'il n'a rien à se reprocher à part d'éventuels humeurs ou des propos peu gratifiants à l'égard du taff de Snyder, il serait temps que la Warner se bouge le cul pour communiquer.
Quand c'est flou, c'est qu'il y a un loup. C'est du moins sur ça que joue Fisher, à tort ou à raison.
"Apart from the fact there's a supernatural element, it just feels totally different. … I mean, even me with a broad kind of lexicon of knowledge of the supernatural and the genre, I was reading the scripts thinking, 'Fucking hell, this is gonna be incredible.'"
"I don't know how HBO are gonna drop it. I think COVID might have split a big season of 10 into two of five, but that literally changes all the time, so I don't know."
"Joss is amazing — like as a person, not as a director. He's really giving and generous of spirit and of time. But when he's on set, he's so driven and focused and mumbly. And a lot of the time it's like, 'Oh my god, I'm not sure what you want!' Especially when you've got a face mask on as well. It's a kind of amazing way to work. But I love it. I love the character, and I think people are just gonna fucking love it. It's complicated and it's fresh."
Nick Frost
Je ne suis pas trop sûr que ce soit une image de The Nevers ou pas, soit dit en passant.
Tu peux même être sûr du contraire. Outre qu'on n'a aucune image officielle de la série pour le moment, le fait de voir (notamment) une moto au premier plan alors que The Nevers se passe au XIXe siècle devrait quand même être un gros indice…
Il s'agit d'une image de la série Into the Badlands.
Pas faux. Cela dit, cette veste lui va très bien au père Nick Frost.