Dark Horse publiera à partir de novembre la mini-série William Gibson's Alien 3, l'adaptation en bande dessinée du scénario original du troisième volet de la saga Alien par l'un des leaders du mouvement cyberpunk.
Le développement de ce qui allait devenir Alien 3 fut long et chaotique et plusieurs scénaristes s'y sont cassés les dents. William Gibson fut le premier : son scénario, centré sur les personnages de Hicks et Bishop (car Sigourney Weaver n'était pas encore sûre de vouloir reprendre le rôle de Ripley), n'a pas convaincu le studio et Gibson quitta alors le projet suite aux demandes de réécritures.
La vision de Wililam Gibson pour Alien 3 sera transposée en bande dessinée par Johnnie Christmas (Sheltered, Angel Catbird…).
Le numéro 1 sortira le 7 novembre.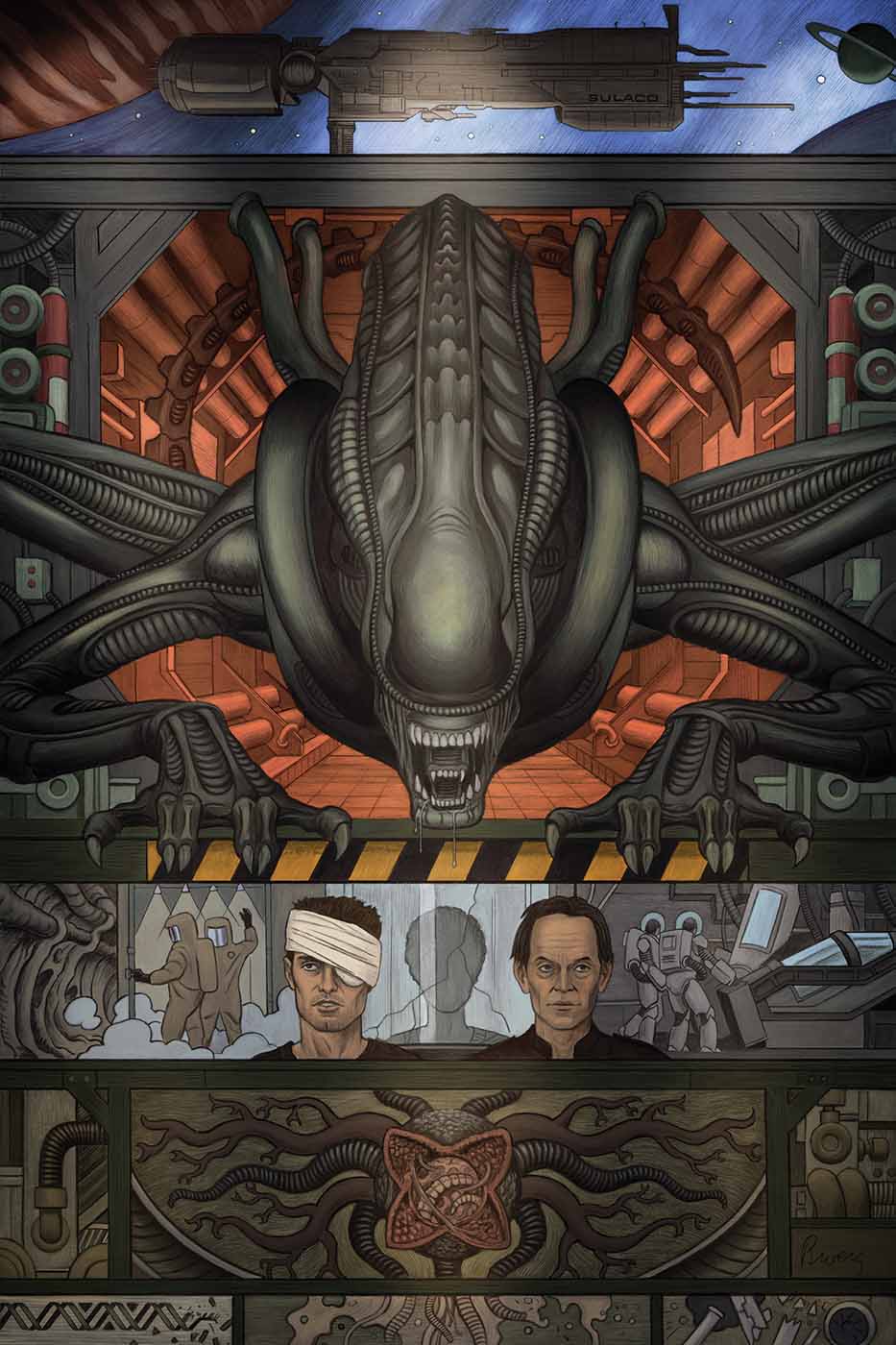 WILLIAM GIBSON'S ALIEN 3 #1

William Gibson (W), Johnnie Christmas (W/A/Cover), Tamra Bonvillain (C), and Paolo and Joe Rivera (Variant cover)

This is the official adaptation of the original screenplay for Alien 3, written by William Gibson, the award-winning science fiction author of the cyberpunk cult classic Neuromancer. You'll see familiar characters and places – but not all is the same in this horrifying Cold War thriller! After the deadly events of the film Aliens, the spaceship Sulaco carrying the sleeping bodies of Ripley, Hicks, Newt, and Bishop is intercepted by the Union of Progressive Peoples. What the UPP forces don't expect is another deadly passenger that is about to unleash chaos between two governmental titans intent on developing the ultimate Cold War weapon of mass destruction.

32 pages, $3.99, in stores on Nov. 7.