SUPERMAN : FIN DE SIECLE (1999)
https://www.comics-sanctuary.com/comics-superman-fin-de-siecle-vol-1-simple-s23403-p88677.html
Musique !
If I go crazy then will you still
Call me Superman
If I'm alive and well, will you be
There holding my hand
I'll keep you by my side with
My superhuman might
Kryptonite
Kryptonite par 3 doors down (2000)
SUPERMAN : THE WORLD OF KRYPTON (1987-1988)
https://www.comics-sanctuary.com/comics-superman-the-world-of-krypton-vol-1-tpb-softcover-souple-s25666-p157742.html
SUPERMAN #166 (1964)
https://www.comics-sanctuary.com/comics-superman-vol-166-issues-v1-1939-1986-s23858-p105390.html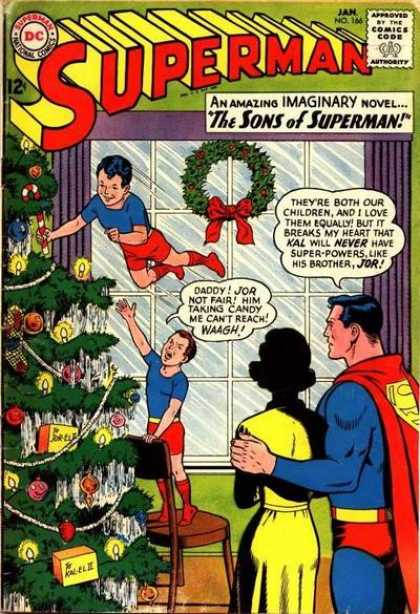 Après ce billet sur Superman #166, voici une petite sélection de couvertures d'épisodes mettant en scène des "Histoires Imaginaires" :
Lois Lane, la "SuperFille" de la Terre !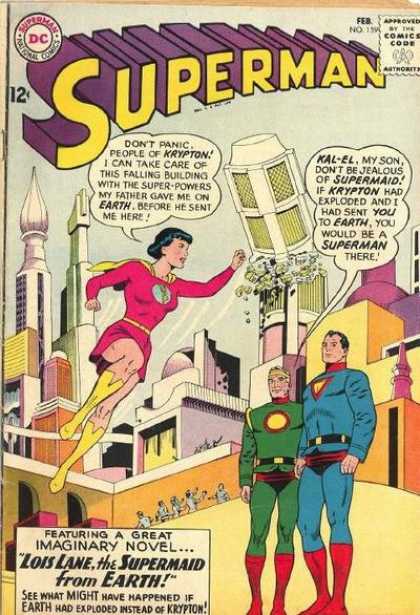 L'Incroyable Histoire de Superman Rouge et Superman Bleu !
Lex Luthor Kent, le frère de Clark Kent !
Killer Kent contre Super Luthor !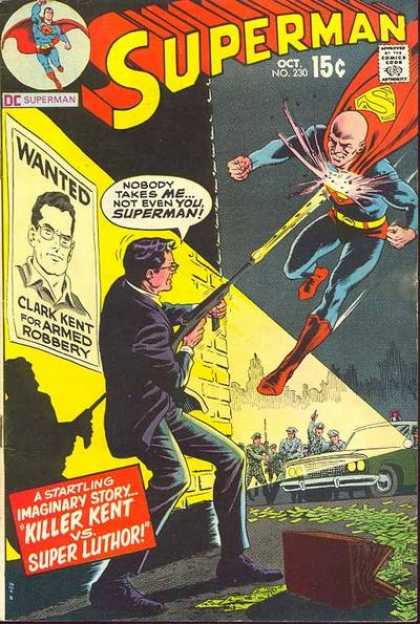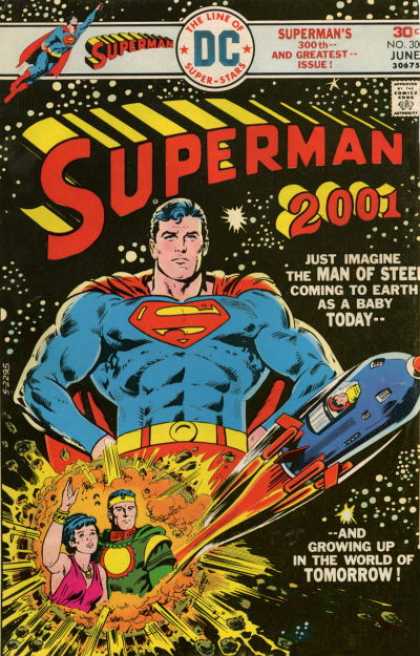 Mr et Mrs Clark (Superman) Kent !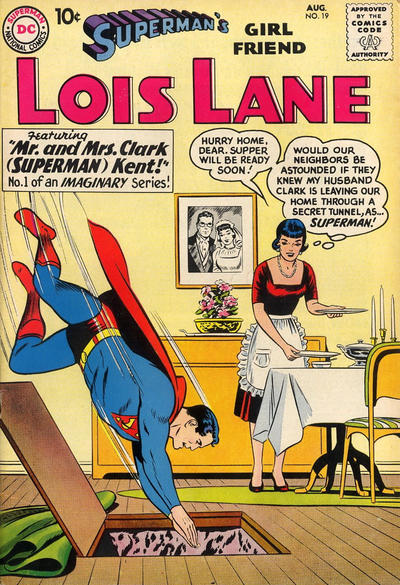 Mrs Lois Kent, l'épouse de Superman !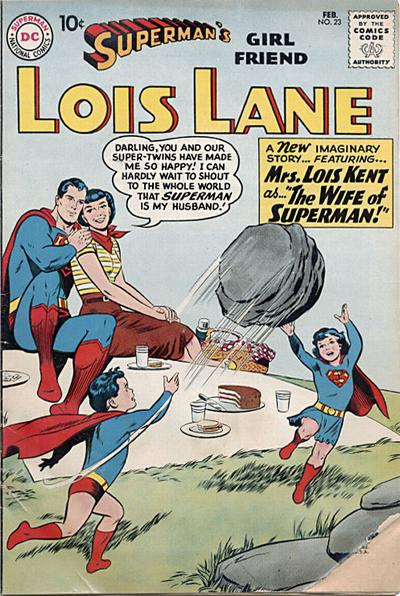 Lois Lane, super jalouse !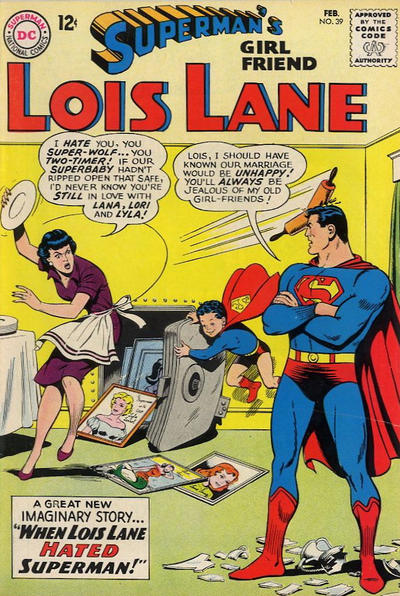 Le fils hors-la-loi de Lois Lane !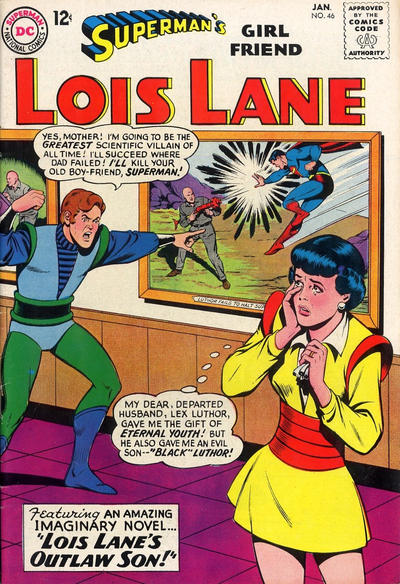 Les 3 femmes de Superman !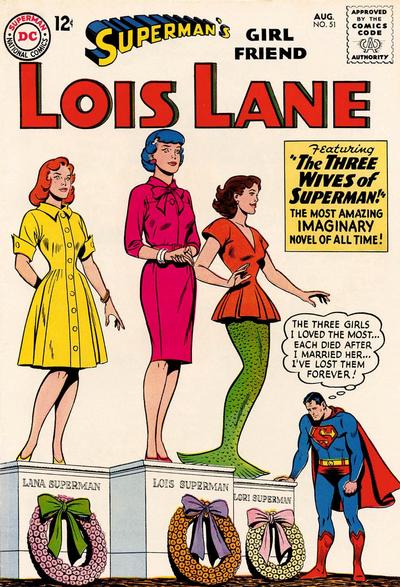 Superman et Batman…frères !
Et il y en a encore beaucoup d'autres !
Le plus étonnant, c'est de se rendre compte du nombre de concepts qui ont été repris et étendus dans la continuité plus tard.

Et le côté fleur bleue de ces what if !
SUPERMAN (1978)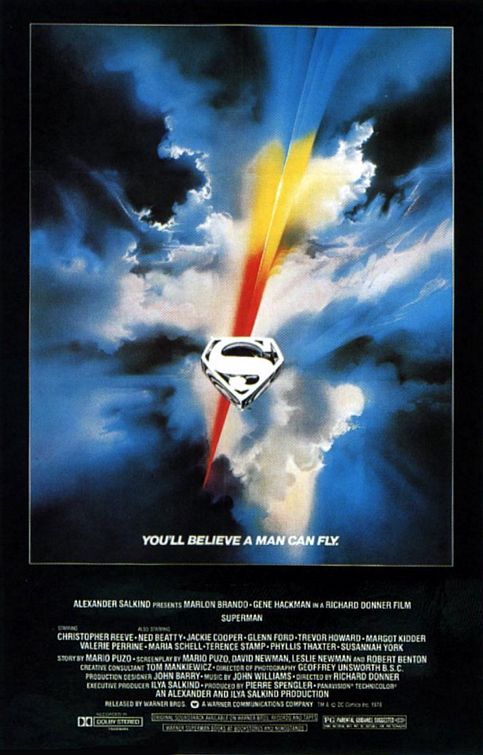 Ne fumez pas ! Ca ne fait pas de vous un adulte, ça fait de vous un perdant !
(Message diffusé dans les années 70 pendant le dessin animé Super Friends).
Vous allez croire qu'un homme peut voler !
Le premier teaser ciné et la première publicité TV pour le Superman de Richard Donner :
ACTION COMICS #252 (1959)
https://www.comics-sanctuary.com/comics-action-comics-vol-252-issues-v1-1938-2011-s23200-p106367.html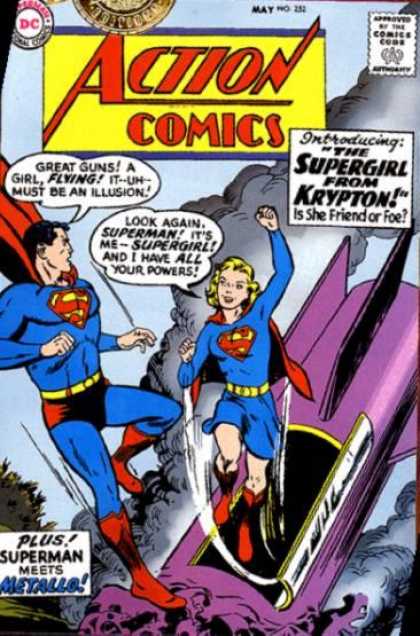 Musique !
Tell everybody
Waitin' for Superman
That they should try to
Hold on
Best they can
He hasn't dropped them
Waitin' for a Superman par The Flaming Lips (1999)
WHAT THE F…!?!
Quand Lois Lane remonte le temps et harcèle sexu…hum, ne peut pas s'empêcher de faire plein de bisous au petit Kal-El…
(Superman's Girl Friend, Lois Lane #59, 1965)
SUPERMAN II (1980)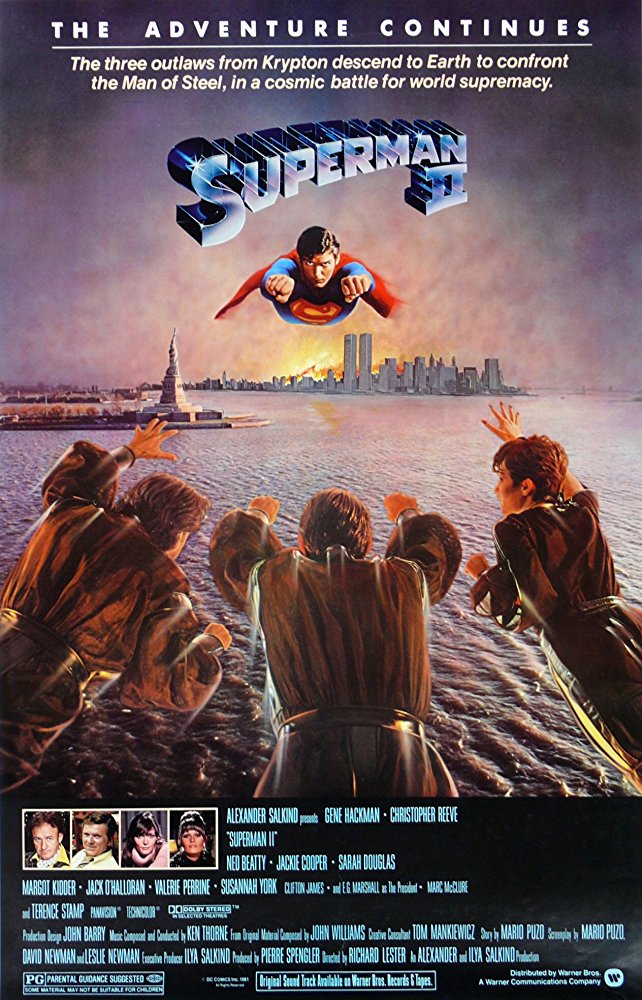 SUPERMAN II : THE RICHARD DONNER CUT (1980/2006)
WHAT THE F…!?!
"Punis moi, papa ! Je le mérite!"
Et hors contexte, c'est encore plus WTF !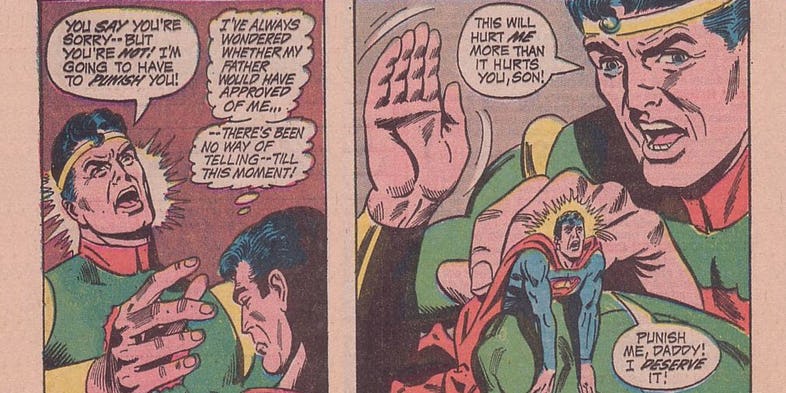 (World's Finest #201, 1971)
Dans le genre WTF, ma palme d'or perso c'est ça :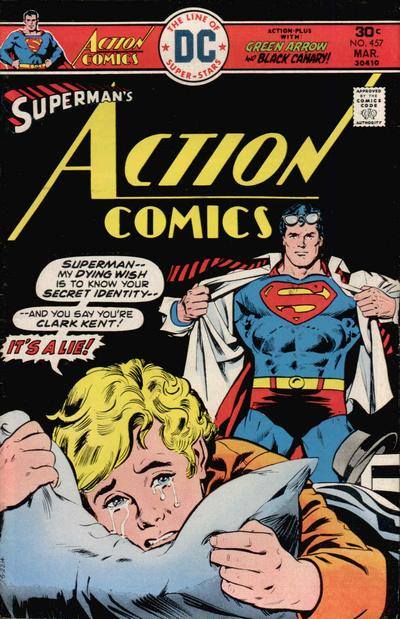 Ah ouais, elle est gratinée, celle-là…