Avant d'être réunis sur le petit écran (pour leur série Disney + prévue pour la rentrée 2020), le Faucon et le Winter Soldier seront les héros d'une nouvelle mini-série dans laquelle ils enquêteront sur les meurtres d'agents du gouvernement.
Falcon & Winter Soldier est écrit par Derek Landy (Black Order) et dessiné par Federico Vincentini (Absolute Carnage : Miles Morales). Le premier numéro sortira en février.
La couverture du #1 par Dan Mora :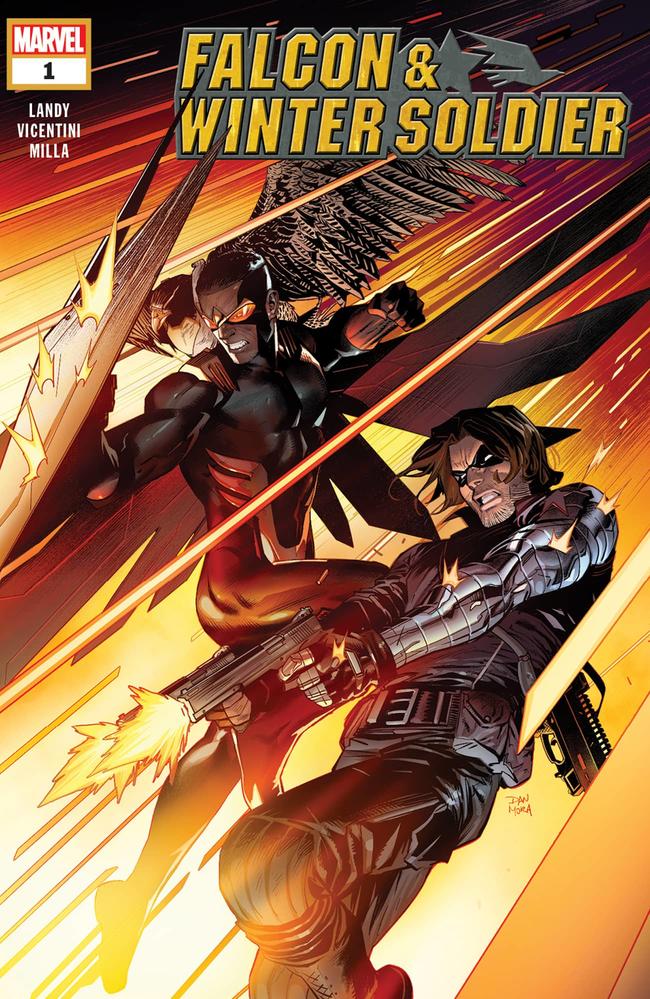 An office of dead government agents. A gifted new killer. And two ex-Captain Americas… When a dramatic attempt on the life of Bucky Barnes reunites him with Sam Wilson, the two old friends are plunged headlong into a race to uncover the new leader of Hydra before a mass casualty event announces the terror group's resurgence to the world. The clock is ticking.
Source : www.marvel.com